The newest addition to the Huevos exclusive music archive is fookcast, a series of digital mixtapes compiled with your mental well-being in mind.
It's typically the things we do outside of routine that shake up our lives. Consider
fookcast
when deciding what to do, especially on Fridays. Now starting on a biweekly basis, Huevos will feature 1-2 hour long music broadcasts provided by fook—pseudo name of Nathan Rich—who selects, snips, and shapes found songs into a self-indulgent stream-of-conscious experience, free from genre boundaries. For best results: use fookcast during long hours of work, boredom, masturbation and meditation. Stream or download. Indulge and enjoy.
This week's 'cast is designed for comfort, so some familiar names (Frank Zappa, Smashing Pumpkins, Modest Mouse) have been revisited. A vinyl rip of Bobby Vinton's "My Blue Heaven" kicks off the two hour long feast before channeling into space with No Age and Stereolab; the second half is a lucid void devoted entirely to Boris' 70 minute endeavor "Flood." Meanwhile, Red House Painters wrap up the exploration with one last plea.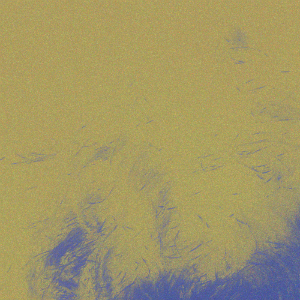 download fookcast #1
featuring the sounds of...
BOBBY VINTON my blue heaven ... FAUST jennifer ... FRANK ZAPPA shut up 'n play yer guitar some more ... MODEST MOUSE grey ice water ... ALGERNON CADWALLADER horror ... HOLOPAW hula-la ... KICKBALL sea ... THINGY revolution in a box ... GASTR DEL SOL rebecca sylvester ... HELLA post-ivy league depression ... NO AGE glitter ... STEREOLAB parsec ... DEVIN TOWNSEND fall ... SMASHING PUMPKINS for martha ... BORIS flood ... RED HOUSE PAINTERS lord kill the pain